Golden Book and comment Monaco
DAVID RAMIREZ ‐ CABA Le 06-09-2020 à 02:39
HI !! My Name is David Ramirez and I live in Argentina. I WOULD REALLY LIKE TO VISIT AND LIVE IN MONACO AS SOON AS POSSIBLE WITH MY TWO SONS CHRIDTIAN AND NICOLAS. IT WOULD BE A DREAM COME TRUE. GOD's TIMING IS PERFECT AND MY FAITH HAS NO LIMITS.
HAVE A GREAT WEEKEND
Cara McCord ‐ Cannes Le 05-09-2020 à 00:09
Émission sur France3 Grace Kelly.
J'ai éprouvé beaucoup de plaisir et d'émotions à voir le reportage sur Grâce Kelly ce soir. Je me souviens encore le jour de l'annonce de son décès,bien que j'étais adolescente, elle reste toujours aussi traumatisante. Merci à Prince Albert d'avoir participé avec tant d'amour à l'hommage de sa mère. En tant qu'américaine expatriée, cela fait chaud au cœur que sa mémoire soit toujours d'actualité. Une femme exceptionnelle et une princesse américaine.
Cordialement
Cara McCord
Barthes gilles ‐ albi france Le 04-09-2020 à 23:09
Bonsoir je pense que ce n'est peut-être pas l"endroit pour l'essai un message sur le reportage que je viens de voir sur france 3 mais je le prend. Je voulais juste dire que grace kelly n'avez d'égal que sa beauté et sa simplicité, une femme extraordinaire, forte et une qualité de cœur je pense exceptionnel. Quand je viens a Monaco j'ai toujours une pensée pour la famille princière.

SuperWebmaster ‐ Monaco Le 20-08-2020 à 09:16
Monaco une ville remplie de bons souvenirs <3 Merci !

Pierre
Barbara ‐ Italy Le 18-06-2020 à 16:06
Buongiorno Monaco!
Un vento di ricordi mi ha sorpresa e raggiunta!
Come dimenticare? Tra gli anni 80 e 90 tanto sole, musica e amicizia degli anni vissuti nel Principato.
Una città ordinata, pulita e tranquilla.
Mi ritorna tutto in mente!
Saluti e a presto.
Barbara
Mfdubsky ‐ Saint Maurice l'Exil / France Le 25-05-2020 à 18:36
L'arbre généalogique des SAS va me permettre de raccorder mes ancêtres maternels à l'histoire de la principauté. Ces ancêtres sont localisés dans la région niçoise, Menton et Monaco. Pour certains, ils étaient des notables proches des SAS à leur époque ou sur des fiefs de la principayté
Eidnik ‐ Dallo spazio Le 06-05-2020 à 20:48
Salve a tutti ragazzi, Monaco è bella ma lo spazio di più. Comunque non mi piacciono i ricchi.
Bob Dabalina ‐ Ireland Le 30-04-2020 à 13:01
Den Haag 2526xg 1998 all the way
K_dybalaa ‐ Poland Le 24-04-2020 à 15:20
Very clear information about the taxation system and residency. It helped me to write my article so much
Henrique Cesar Hickman Domenici ‐ Rio de Janeiro - Brazil Le 30-03-2020 à 15:53
Your last newslletter bring us nice wishes.
We hope you are all OK. Take care. Be safe.
Will not last forever.
See you soon.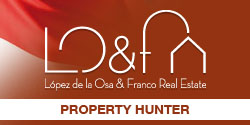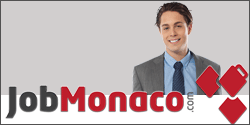 Sign up to our newsletter
Verkehr / Dienstleistungen