Prinzessin Stephanie von Monaco
Princess Stéphanie of Monaco, Countess of Polignac (Stéphanie Marie Elisabeth Grimaldi; born 1 February 1965) is a member of the princely family of Monaco. She is the youngest child of Grace, Princess of Monaco and Rainier III of Monaco, and the sister of Albert II of Monaco and Princess Caroline.
Marriages and children
Princess Stéphanie married Daniel Ducruet on July 1, 1995, in Monaco. The couple was divorced on October 4, 1996.
Louis Ducruet, born 26 November 1992
Pauline Ducruet, born 4 May 1994
On July 15, 1998, at Centre Hospitalier Princesse Grace in Monte Carlo, she gave birth to her third child, Camille Marie Kelly.
Titles and Styles
1 February 1965 – Present Her Serene Highness Princess Stéphanie Marie Elisabeth of Monaco, Countess of Polignac.
Current interests
Since the death of her father, Prince Rainier, Stéphanie has become deeply involved in the Monte Carlo International Circus Festival.
She also has created Fight Aids Monaco, her own foundation to support people living with HIV and at the same time to combat the social stigma attached to the disease. In 2006 with a group of French singers, the Princess took part in the recording of the song "L'or de nos Vies" (Our Lives of Gold) in order to raise funds for the foundation.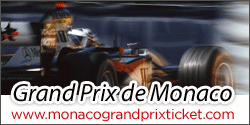 Sign up to our newsletter
---
Verkehr / Dienstleistungen