Nike Store Monte Carlo
Nike welcomes you to its 420m² store in Monaco (parking nearby for 2 hours free of charge) where you'll find a wide choice of clothing, shoes and equipment for men, women and children in the Football, Tennis, Golf, Dance, Fitness, Running etc. categories.  Personalization service for Clubs, Associations, Works Councils. Flocking, embroidery, silk-screening.
Nike est une entreprise américaine spécialisée dans les chaussures, les vêtements et le matériel de sport. Le nom est inspiré de la déesse grecque Athéna Nike, représentée comme une divinité ailée, capable de se déplacer à grande vitesse, symbole de la victoire (une célèbre représentation d'Athéna Niké, la Victoire de Samothrace, est exposée au Louvre).
---
victory striker ekinsport sports goods equipment clothes articles shopping nike monte-carlo store monaco nikestore
---
Content of the file under the client responsability.
Please report Monte Carlo Multimedia any content that you find inappropriate
Report a bug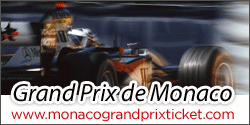 Sign up to our newsletter
Banks
and Finance
Restaurants