Work in Monaco
How to work in Monaco?
The Principality of Monaco is one of the main employers in southeastern France and for Italian border residents.
Every morning, from the Monaco train station or by the access roads, thousands of people come to work in Monaco.
In 2021, there were more than 58,000 employees (53,000 in the private sector), the majority of whom were French, and the tertiary sector employed the most.
Conditions to work in Monaco
To work in Monaco, it is mandatory to obtain a work permit. This obligation is independent of the form and duration of the work contract as well as the amount and nature of the remuneration.
To obtain a work permit in Monaco, you must be in possession of an identity card or passport for members of the EU or for others of a valid residence permit established in the Alpes Maritimes and authorizing its holder to work.
Priority candidates for employment are:
The Monegasques
Children or spouses of Monegasque
Residents of the Principality
Residents of neighboring towns (Cap d'Ail, La Turbie, Beausoleil, Roquebrune-Cap-Martin) who have already held a job in Monaco
Companies recruiting in Monaco
Latest job offers in Monaco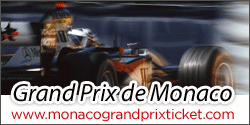 Sign up to our newsletter
---
Linked pages :