Appartements et propriétés à vendre ou à louer à Monaco
Our real estate selection
About Monaco Real Estate market
Monaco is known for its luxurious lifestyle, high-end boutiques, and lavish casinos. The real estate market in Monaco is one of the most exclusive and expensive in the world. Monaco is attracting wealthy individuals from around the globe to invest in real estate in the Principality.
The average price per square meter for a property in Monaco is above 50,000 €, making it one of the most expensive markets in the world.
Prices can vary significantly depending on the location and condition of the property, as well as the amenities offered.
The most sought-after areas in Monaco include the famous Carré d'Or district, which is home to the famous Casino de Monte-Carlo and the Formula One Monaco Grand Prix. Other popular areas include La Condamine, Fontvieille, and The Larvotto.
Monaco has a limited supply of real estate due to its small size, which makes it even more exclusive and desirable. However, despite the high prices, the real estate market in Monaco has grown in recent years, with demand remaining strong among wealthy buyers looking for a luxury lifestyle and attractive investment opportunities.
FAQ about Real Estate in Monaco
Real Estate Agencies
Monaco is home to many high-end real estate agencies that specialize in luxury properties for sale and rent. These agencies cater to a wealthy clientele looking for exclusive and prestigious properties in the principality.
These real estate agencies typically offer a wide range of services to their clients, including property management, marketing, and legal advice. They also have extensive networks and connections within the Monaco real estate market, which allows them to access exclusive listings and offer their clients a competitive advantage when it comes to buying or selling properties.
---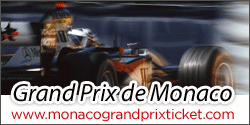 Sign up to our newsletter