Golden Book and comment Monaco
Le vent de l'Ouest ‐ ARCACHON France Le 23-01-2022 à 20:47
La principauté de Monaco c'est le territoire de l'excellence. Félicitations.
Mario Reduzzi ‐ bergamo- Le 12-11-2021 à 14:16
Vorrei far giungere a S.A.S. Principe Alberto II le più vive attestazioni di stima e solidarietà umana ora che la sua splendida famiglia ha potuto finalmente ricongiungersi dopo tante sofferenze aggravate dalle fastidiose false notizie di certa stampa scandalistica. Auguro un grandioso e radioso futuro a S.A.S. il Principe alla sua famiglia ed al Principato tutto che sempre con tanta gioia ho avuto il piacere di frequentare. Con sincera amicizia Mario Reduzzi
Pierre ‐ Siena (Italia) Le 16-07-2021 à 22:52
J'adoro Monaco, le plus beau pays du monde !
Paola Zuffinetti ‐ Milano Le 06-04-2021 à 14:14
Da piu' di 10 anni vengo a Monte Carlo per alcuni giorni di vacanza piu' volte all'anno. Purtroppo, questo anno non sono potuta venire per la ragione che tutti conosciamo. Ho letto la storia del Principato e ho compreso quanto abbia fatto la Famiglia Grimaldi, a partire dalla meta' dell'800, per rendere questo meraviglioso angolo uno dei piu' belli del mondo, ma soprattutto per condividerlo con tutte le persone che San o cosa significhiersone che amano la vita e che hanno un elevatissimo senso del rispetto per l'umanita'. Grazie e a presto
DON CARLOS FERDINANDO ‐ CATANIA 95123 SICILY Le 09-12-2020 à 22:29
CITTA' STUPENDA MERAVIGLIOSA, DA VISITARE
Merry ‐ Australia.. Le 26-10-2020 à 11:12
Doing a family tree which goes way back .Was suprised to find an entry where
Duke of Normandy Rolf Rollon Rollo Hrólfr Rolf Robert I Ragnvaldsson
846–931
BIRTH • Maer, Nord-Trondelag, Norway
DEATH BET 16 DEC 931 AND 932 • Rouen, Seine-Maritime, Haute-Normandie, France
had a son called "Grimald Of Monaco"
BIRTH0920 ,,,Monaco
DEATH0968 ,,,Monaco
didn't know the Grimaldis were around that long ago!
DAVID RAMIREZ ‐ CABA Le 06-09-2020 à 02:39
HI !! My Name is David Ramirez and I live in Argentina. I WOULD REALLY LIKE TO VISIT AND LIVE IN MONACO AS SOON AS POSSIBLE WITH MY TWO SONS CHRIDTIAN AND NICOLAS. IT WOULD BE A DREAM COME TRUE. GOD's TIMING IS PERFECT AND MY FAITH HAS NO LIMITS.
HAVE A GREAT WEEKEND
Cara McCord ‐ Cannes Le 05-09-2020 à 00:09
Émission sur France3 Grace Kelly.
J'ai éprouvé beaucoup de plaisir et d'émotions à voir le reportage sur Grâce Kelly ce soir. Je me souviens encore le jour de l'annonce de son décès,bien que j'étais adolescente, elle reste toujours aussi traumatisante. Merci à Prince Albert d'avoir participé avec tant d'amour à l'hommage de sa mère. En tant qu'américaine expatriée, cela fait chaud au cœur que sa mémoire soit toujours d'actualité. Une femme exceptionnelle et une princesse américaine.
Cordialement
Cara McCord
Barthes gilles ‐ albi france Le 04-09-2020 à 23:09
Bonsoir je pense que ce n'est peut-être pas l"endroit pour l'essai un message sur le reportage que je viens de voir sur france 3 mais je le prend. Je voulais juste dire que grace kelly n'avez d'égal que sa beauté et sa simplicité, une femme extraordinaire, forte et une qualité de cœur je pense exceptionnel. Quand je viens a Monaco j'ai toujours une pensée pour la famille princière.

SuperWebmaster ‐ Monaco Le 20-08-2020 à 09:16
Monaco une ville remplie de bons souvenirs <3 Merci !

Pierre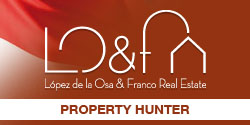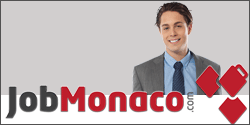 Sign up to our newsletter