HSH Princess Charlene of Monaco
Princess Charlene is the daughter of Michael and Lynette Wittstock. She was born in Rhodesia (what is now Zimbabwe) to a family of German, English and Irish descent, but her family relocated to the Transvaal, South Africa, in 1989. She represented South Africa at the 2000 Sydney Olympics, with her team finishing fifth in the women's 4×100 m medley. She retired from competitive swimming in 2007.
Charlene met Prince Albert in 2000 at a swimming event in Monaco. They were first seen together in 2006, and she has accompanied Prince Albert on many of his official duties since then. They announced their engagement in June 2010 and were married on 1st July 2011.
Early life
Charlene was born in Bulawayo, Zimbabwe. She is the daughter of Michael Kenneth Wittstock (born 1946), a sales manager, and Lynette Wittstock (born Humberstone in 1957), a former competitive diver and swimming coach. Charlene has two younger brothers: Gareth (born 1980), a computer technician, and Sean (born 1983), a sales representative. Her family relocated to South Africa in 1989 when she was 11 years old. Charlene attended Tom Newby Primary school in Benoni, near Johannesburg, from 1988 to 1991.
Swimming career
Charlene was a member of the South African women's 4×100 m medley team at the 2000 Summer Olympics, which finished fifth. She finished sixth at the 2002 FINA Short Course World Championships for the 200 m breaststroke. She left her Durban-based team (the Seagulls) to join the Tuks Swimming Club at the High Performance Centre at the University of Pretoria. She was never enrolled for any academic courses at the University of Pretoria and therefore never graduated from the University; the Club sponsored her by providing her with free access to their pools, free coaching, accommodations, and gymnasium access.
She decided to leave Pretoria in January 2005 and returned to Durban; she then went to the north coast of KwaZulu-Natal, where she joined a former Tuks swimming coach, Brannislav Ivkovic. On 13 April 2007 Charlene regained her title as South Africa's 50 m women's backstroke champion when she completed the 50 m backstroke final at the Telkom SA National Aquatic Championships in 30:16 seconds, to finish third behind Australia's Sophie Edington and Brazil's Fabíola Molina.
She has won several national titles over the years. She planned to compete in the 2008 Summer Olympics in China, which she said would be her swansong, but she did not qualify. Previously she had been out of competitive swimming for 18 months with a shoulder injury. Charlene said she would be swimming in Europe in the near future, hoping to better her times. "I have a year left of competitive swimming, and I just want to be the best I can be in that time. After that I want to get involved in charity work, and development work with athletes' commissions." She has recently commented that her swimming days are behind her, enabling her to concentrate on her future role as Princess of Monaco.
On Friday, 27 May at an Amber Lounge charity fashion show during the 2011 Formula 1 Monaco Grand Prix weekend, Special Olympics announced that Charlene has become a global ambassador for the movement, charged with promoting respect and inclusion for people with intellectual disabilities to a worldwide audience. Charlene has said that the Special Olympics movement is close to her heart because, as a former athlete, she values its role in "using the power of sport to change lives".
Marriage
Charlene met Albert II, Prince of Monaco, in 2000 at the Mare Nostrum swimming meet in Monaco. They were first seen together at the opening ceremony of the 2006 Winter Olympics. She accompanied him to the weddings of Victoria, Crown Princess of Sweden, in 2010, and Prince William in 2011.
On 23 June 2010, the palace announced the engagement of Charlene and the Prince. Charlene, who was raised a Protestant, converted to Roman Catholicism, even though this is not a requirement of the Constitution of Monaco. The future Princess was also instructed in the French language and the Monégasque dialect, and became familiar with European court protocol.
They were married in a civil ceremony on 1 July 2011 at the Throne Room in the Prince's Palace. The Nuptial Mass on 2 July was a lavish affair.
On decembre 10th, 2014 were born a son, Jacques Honoré Rainier and a daughter, Gabriella Thérèse Marie.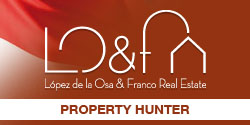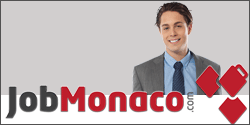 Sign up to our newsletter
---
Páginas relacionadas :
Manifestaciones en Mónaco