Princesa Carolina de Hannover
Princess Caroline, Princess of Hanover, Hereditary Princess of Monaco (Caroline Louise Marguerite Grimaldi, Prinzessin von Hannover, Erbprinzessin von Monaco), formally styled Her Royal Highness The Princess of Hanover (born 23 January 1957), has been heiress presumptive to the throne of Monaco since 2005.
The Princess of Hanover is the eldest child of the late Prince Rainier III of Monaco and his wife, the former American film actress Grace Kelly. As a child she spent time at the home of her maternal grandparents in Philadelphia. She belongs by birth to the House of Grimaldi and was also heiress presumptive in 1957 and 1958, between her own birth and the birth of her brother, Albert, the current Sovereign Prince of Monaco. She also has a younger sister, Stéphanie. She is a legitimate patrilineal descendant of the Dukes of Polignac, and as such belongs to the historical French nobility.
She is the wife of Ernst August, Prince of Hanover, the head of the House of Hanover and pretender to the former throne of the Kingdom of Hanover as well as senior male-line descendant of George III of the United Kingdom.
Education
The Princess received her French Baccalauréat (high school or A level) degree in 1974 with honors. She was educated at St Mary's School Ascot, and continued her studies at the Sorbonne in Paris, where she received a diploma in Philosophy and minors in Psychology and Biology. She is fluent in French, English, Spanish, German and Italian.
Marriage
Princess Caroline and Stefano Casiraghi (8 September 1960 – 3 October 1990) married in Monaco on 29 December 1983, the sportsman heir to an Italian industrial fortune. They had three children:
Andrea Albert Pierre Casiraghi, born 8 June 1984
Charlotte Marie Pomeline Casiraghi, born 3 August 1986
Pierre Rainier Stefano Casiraghi, born 5 September 1987
Princess Caroline's present husband is Ernst August Prinz von Hanover the dynastic head of the House of Hanover and great-grandson of the last reigning duke of Brunswick-Lüneburg, Ernest August II, duke of Cumberland, a great-grandson of British King George III. They married in Monaco on 23 January 1999 and have one child together:
Princess Alexandra Charlotte Ulrike Maryam Virginia of Hanover, born 20 July 1999 in Vöcklabruck, Austria.
Her husband's family titles had been abolished by the Weimar Republic in 1918, along with all royal and noble German titles. Neither she nor her husband (whose legal name is Ernst August Prinz von Hannover) has any royal rank in the German Federal Republic, but Monaco recognizes her German royal titles and her style as a Royal Highness.
Cultural and charitable interests
The Princess was awarded, in 2005, the insignia of Commander of Cultural Merit in recognition of her commitment to the Arts. She founded Les Ballets de Monte Carlo and has been president and chairperson of The Monte Carlo Philharmonic Orchestra, Monte Carlo Opera, Prince Pierre Foundation, The Spring Arts Festival, The Monte Carlo Garden Club and The Princess Grace Foundation.
She founded the children's charity Jeune J'écoute, is a patron of the Peter Le Marchant Trust, a boating charity for disabled people, and president of Amade Mondiale.
In 2006, the Princess was awarded the UNICEF Children's Champion Award.
Titles and styles
Her Serene Highness The Hereditary Princess of Monaco (1957–1958)
Her Serene Highness Princess Caroline of Monaco (1958–1999)
Her Royal Highness The Princess of Hanover, Princess of Monaco (1999–2005)
Her Royal Highness The Princess of Hanover, Hereditary Princess of Monaco (2005–present)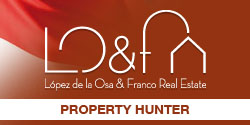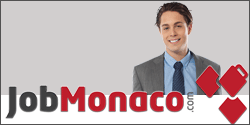 Sign up to our newsletter
---
Manifestaciones en Mónaco